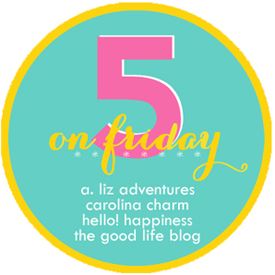 1. Be generous with your money:
Leave change in a vending machine. Pay for the person behind you in the drive through line at Dunkin Donuts or Starbucks. Make a donation to a charitable cause. Surprise a friend and take them out to lunch. Give your waiter an extra large tip, leave them a little note thanking them.
Ask your significant other if they need help with anything. Do somebody else's chore. Cut your neighbors lawn. Offer to pet sit. Use less water during your day, make it a habit. Build a bird feeder. Let someone go in front of you in line. Donate your hair to locks of love. Donate books to the local library. Volunteer. Gift the fee to adopt a dog from a shelter to a family wanting to adopt.
Smile at strangers. Compliment generously. Thank your coworkers or employees, acknowledge a job well done. Send flowers for no other reason than to brighten up somebody else's table. Say 'good morning' to people you pass on the way to work. Say you're sorry when you need to and forgive when you should. Call your friends and family just to say hello more often. Have meaningful conversations with those around you, ask better questions.
Make cupcakes for your local fire department. Leave a thank you note for your post man, or offer a cold glass of water. Make thank you cards for your kid's teachers. Make a point to thank people for all of the little things you easily overlook. Send out 'thank you' cards more often. Send a care package to thank a soldier, try operation shoebox.
If you know a person who is stuck at home offer to be their chauffeur for the day. If you know a second language offer to teach it to a friend. Start recycling or make an effort to reduce your energy expenditures. Make it possible for somebody else to go on vacation: offer to water the plants, keep the pets, babysit, or even gift the cost of a night at a resort or a fun activity at their destination. Help make somebody else's wish come true.